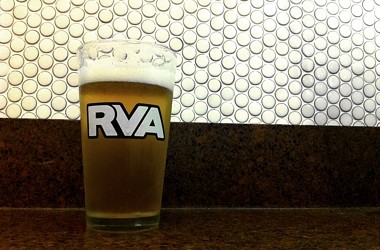 First came stickers. Next came wine glasses. Now…pint glasses! Additional details from RVANews the creators of this fine glassware.
While Richmond is most certainly your thing, perhaps wine is not. Well, don't worry, we've got you covered. We're in possession of some pretty awesome (if we do say so ourselves!) RVA emblazoned pint glasses. The'yre five bucks each, and we take cash or credit cards.
You can pick up the glasses at our office (RVANews), but if you live out of town and still would like a couple of glasses, we're willing to work with you for special orders.
— ??? —
Where: 1520 W. Main Street, Suite 102 (above Baja Bean)
When: Any weekday between 8:30am-5:30pm (special pick up hours this Saturday, August 4th, from 10:00 AM – 1:00 PM)
How much: $5 / glass
Shipping: Pick up only or email scott@rvanews.com for shipping arrangements